Allis.Health, a new digital health analyst platform officially launched on September 18th, 2023, is a project from Research2Guidance, and developed by Healthware Group. The global data driven platform offers ongoing market and competitor monitoring curated and commented by a digital health analyst team.
Allis.health is organized into market segments, acknowledging the fact that the digital health market has grown dynamically and differently within each one. For example, the business models in the digital diabetes market are different from the models in Femtech. Because of the great market dynamics, Allis.health is also designed for continuous monitoring. The markets and competitors simply develop too quickly for a one-time market analysis to provide a sufficient basis for one's own decisions.
Allis.health goes beyond merely displaying news or competitor data. A team of analysts and channel ambassadors filters, interprets news and competitor activities, and highlights market trends. By placing facts into context, Allis equips digital health decision-makers with actionable insights to make informed decisions whenever needed.
"We created Allis.Health with the aim of offering digital health managers, investors, researchers, or even consultants a market and competitor monitoring tool for the global digital health market to support their tactical and strategic decisions. The platform is designed to provide ongoing insights into market trends, ensuring accessibility and relevance beyond individual projects," stated Ralf Jahns, Managing Director of Research2Guidance.
Allis.Health launches with digital diabetes, digital oncology, and DTx channels. Upcoming channels include mental health, AI drug discovery, digital cardiovascular, femtech, clinical trials, and more, scheduled for release by mid-2024.
"Recognizing the challenge of staying on top of such a rapidly growing and changing industry, Healthware is proud to have partnered with R2G to develop such a robust and meaningful market intelligence platform to cover the digital health industry", says Roberto Ascione, CEO and founder of Healthware Group.
Within the Allis.Health platform, decision-makers from Pharma, Med-Tech, Insurers, Digital Health companies, startups and their advisors gain access to three core features:
The "News Watch" feature serves as an information hub, delivering the most pertinent news within a specific market segment daily. It also provides valuable news commentary from analysts and Ambassador channels to offer essential context and insights into the digital health landscape.
"Competitor Watch" empowers users to thoroughly monitor the activities of 150+ competitors within a segment, including their partnerships, client wins, product developments, funding rounds, regulatory approvals, clinical evidence demonstrations, and more. This feature streamlines benchmarking against chosen key performance indicators (KPIs).
The "Market Watch" section provides in-depth analysis of market segment trends through concise 5-minute analyst notes, expert video interviews, and comprehensive deep-dive presentations. This multifaceted understanding of the broader context enables users to proactively develop strategic initiatives based on the latest industry insights.
If you're interested in discovering more about Allis.Health and how it can benefit your organization, don't hesitate to reach out and schedule a demo by contacting us at hello@allis.health.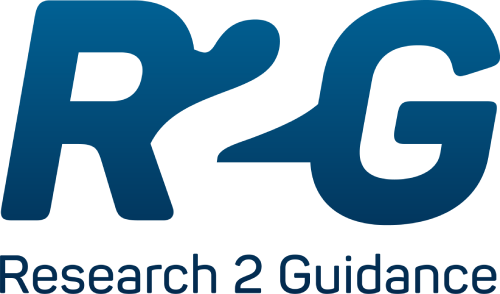 Research2Guidance is a leading global analyst and strategy consulting company for the digital health industry.
By providing market and competitor insights (research) and strategy advice (guidance), we assist businesses in digital healthcare to ultimately improve the way healthcare services are delivered globally.
Since 2010, we have supported Pharma, Health Insurers, and MedTech companies to form integrated and impactful digital health ecosystems aligning their service offerings and business models with best-in-class innovators.